Apple Wood Rescue would like to formally invite you to our 2nd Annual Fundraiser on April 23, 2011! This year's event will be catered by Bare Cupboard and will feature a wine tasting sponsored by Wine Manager Patrick Brosch from Chambers Wine & Liquor. Games will include: Blackjack, Texas Hold 'Em, & Roulette as well as lots of raffle prizes. We will also have a Kids Korner with movies and coloring sheets to keep the little ones busy!

Click picture for the official event flyer. Please print and distribute as you wish!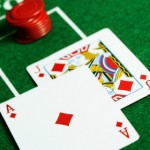 Thank you for your support! Apple Wood wouldn't be where we are without the support of our extended animal loving family! Critter Hugs!